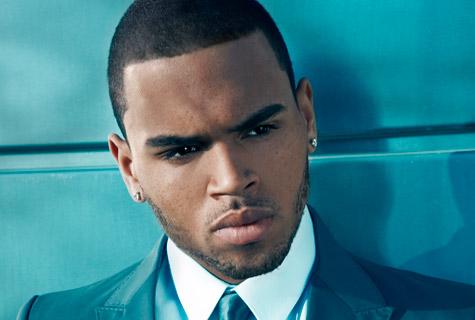 [© 2022 Reflex FM]

vorige overzicht volgende


27.11.2012
Chris Brown die binnenkort naar Europa komt voor zijn tournee met o.a concerten in Amsterdam en Antwerpen heeft zijn Twitter account gewist na een Twitter ruzie met schrijfster Jenny Johnson.
De schrijfster heeft Chris al vaker lastig gevallen op Twitter, maar ging nu wel heel ver met het beledigen van de zanger.

Eigenlijk gaf Chris de aanzet zelf met een Tweet waar de zanger schreef: "I look old as fuck! I'm only 23,"

De schrijfster beantwoorde Chris zijn Tweet met:"I know! Being a worthless piece of shit can really age a person."

Chris beantwoorde deze Tweet met:"Take them teeth out when u Sucking my dick HOE,", waarop Johnson schreef: "It's 'HO' not 'HOE' you ignorant fuck." De schrijfster had Chris kennelijk getroffen op een gevoelige plek, want de zanger besloot daarop zijn Twitter account te wissen.

Zijn laatste Tweet was gericht aan zijn fans en had de volgende tekst: To teambreezy… Know that I'm not upset. Just felt like entertaining the ignorance. These bitches crazy..Further proved my point of how immature society is. #CarpeDiem…Catch me in traffic,"

De zanger heeft 30 dagen om van gedachten te veranderen, en kan binnen deze dagen zijn account nog resetten en zijn Twitter volgers behouden. Zou hij nog terugkomen op Twitter?




---
Meer over Chris Brown:
31/08/2016 Chris Brown gearresteerd na omsingeling van 14 uur
09/07/2016 Chris Brown als superhero in reclamecampagne Philipp Plein
10/06/2016 Chris Brown opgepakt op Amsterdamse Wallen
11/08/2015 Rita Ora scoort met single Body On Me ft. Chris Brown
19/06/2015 Chris Brown en Tyga droppen video voor Bitches N Marijuana
14/05/2015 Chris Brown wil geen straf voor naakte inbreekster
07/01/2015 Chris Brown dropt nieuwe single Ayo feat. Tyga
14/09/2014 Chris Brown zijn nieuwe album X is eindelijk gereleased
27/08/2014 Suge Knight heeft het leven gered van Chris Brown
18/08/2014 Chris Brown dropt video voor New Flame ft.Usher en Rick Ross
08/06/2014 Karrueche verrast vrijgelaten Chris Brown met groot feest
02/05/2014 Chris Brown komt mogelijk toch weer snel vrij

---