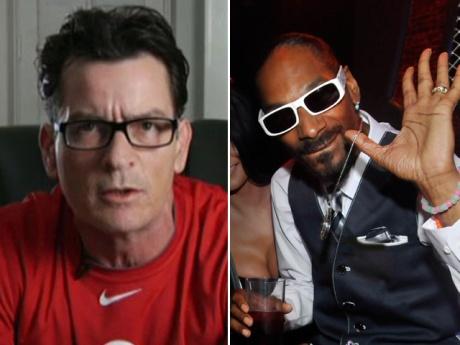 [© 2023 Reflex FM]

vorige overzicht volgende


06.04.2011
Snoop Dogg is in de studio gesignaleerd met de gevallen acteur Charlee Sheen. Snoop vertelde er het volgende over:'Well, you know me and Charlie we're working on something right now in the studio trying to put some music together…something real crazy,"

Snoop Dogg houd van gekke mensen die buiten het systeem vallen, en anders zijn dan anderen:"
He's a brilliant guy" and "I'm having so much fun just being around him. One thing about me, I'm different. I love having different relationships with people who aren't the norm…people who aren't the usual. One thing about Charlie is, he's not normal".

De collaba met Charlie wordt geen single maar een gratis download die in de loop van volgende week op internet gedropt gaat worden.




---
Meer over Snoop Dogg:
09/07/2016 Snoop Dogg en The Game lopen mee in optocht voor vrede
08/07/2016 Snoop Dogg dropt Point Seen Money Gone ft.Jeremih
02/04/2016 Snoop Dogg maakt 1 april grap met Snoopavision
20/10/2015 Snoop Dogg viert vandaag opnieuw zijn 44ste verjaardag
02/12/2014 Snoop Dogg met unieke show 18 januari in Pastronaat Haarlem
16/10/2014 Snoop Dogg zal Iggy Azalia niet meer belachelijk maken
26/12/2013 Snoop Dogg dropt Elvis kerstnummer op Soundcloud
25/12/2013 Snoop Lion dropt Smoke The Weed ft.Collie Budz (Video Premiere)
24/11/2013 Snoop Lion dropt nieuw album onder de naam Snoopzilla
04/06/2013 Snoop Lion dropt Ashtrays and Heartbreaks ft.Miley Cyrus (Video)
12/05/2013 Snoop Dogg betaald zijn belastingschuld in keer af
08/04/2013 Snoop Dogg heeft vrede met single No Guns Allowed

---