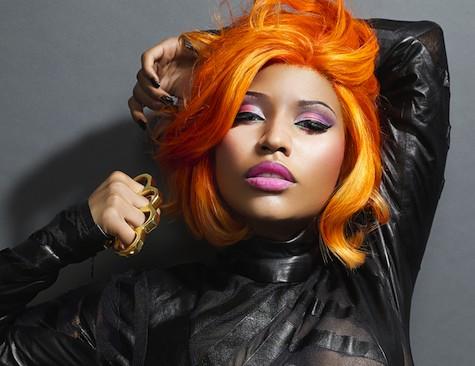 [© 2022 Reflex FM]

vorige overzicht volgende


04.04.2011
Het is nog steeds oorlog tussen Nicki Minaj en Lil Kim. De verbale bitchfight krijgt een nieuwe impuls met de release van Nicki Minaj haar nieuwe Lil Kim diss 'Tragedy'. De song is geproduceerd door de snel opkomende producer hit-man die ook werkt aan het nieuwe album van Lil Wayne.

Minaj'rapt:, "Ey yo, Pink Friday, Eminem, '8 Mile'/ It must hurt to sell your album off PayPal/ Specially when you in the game, 15-20/ You was hot when Shaq teamed up with Penny/ Man, you was Magic/ I mean look at you now, hoe, you're just tragic/ You a tragedy, you a parody/ Last name Ann, first name Raggedy/ These goofy bitches is stupidity personified."

Dit vraagt om een response van Lil Kim!




---
Meer over Nicki Minaj:
18/03/2017 Nicki Minaj met Regret In Your Tears hele week Reflex Sensation
04/08/2016 Nicki Minaj komt met eigen game app The Empire
24/12/2014 Nicki Minaj primeurt eigen film op Diddy zijn Revolt TV
24/12/2014 Nicki Minaj primeurt eigen film op Diddy's Revolt TV
23/12/2014 Roberto Cavelli legt nadruk op rondingen met Nicki Minaj als boegbeeld
08/12/2014 Nicki Minaj Pinkprint Tour 19 Maart Ziggo Dome Amsterdam
04/12/2014 Nicki Minaj rapt op gelekte track over haar miskraam
04/11/2014 Nicki Minaj knalt iTunes Chart binnen met nieuwe single Only
24/09/2014 Nicki Minaj en Dr.Dre best verdienende hiphop artiesten
07/08/2014 Nicky Minaj extreem freaky op single Anaconda
17/02/2014 Nicki Minaj dropt nieuwe video Lookin Ass Nigga
22/12/2013 Nicki Minaj naast Cameron Diaz in grote Hollywood film

---