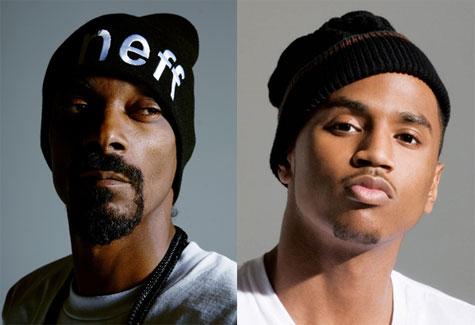 [© 2018 Reflex FM]

vorige overzicht volgende


03.02.2011
Snoop Dogg is enthousiast over zijn collabo met r&b zanger Trey Songz: 'The new smash Dirty Dancer that i recorded with my hommie Trey gonna be a single and huge hit no doubt.

Snoop Dogg geeft daarin de dames het commando zich uit te leven op de strip paal als echte Dirty dancers.

Het nummer 'Dirty Dancer' is een track opgenomen voor het nieuwe album 'Doggumentary' dat 29 maart uitkomt. Het is geproduceerd door Trilogy Muzik, en bevat lekkere sensuele teksten.

"This girl body out the game, she a home run/ She my dirty dancer, I owe her one/ System overload, brain overdone," rapt Snoop op deze nieuwe hit!



---
Meer over Snoop Dogg:
09/07/2016 Snoop Dogg en The Game lopen mee in optocht voor vrede
08/07/2016 Snoop Dogg dropt Point Seen Money Gone ft.Jeremih
02/04/2016 Snoop Dogg maakt 1 april grap met Snoopavision
20/10/2015 Snoop Dogg viert vandaag opnieuw zijn 44ste verjaardag
02/12/2014 Snoop Dogg met unieke show 18 januari in Pastronaat Haarlem
16/10/2014 Snoop Dogg zal Iggy Azalia niet meer belachelijk maken
26/12/2013 Snoop Dogg dropt Elvis kerstnummer op Soundcloud

---
Meer over Trey Songz:
18/03/2017 Trey Songz dropt sexy video voor single Animal
30/01/2016 Trey Songz dropt video voor single Everybody Say (Premiere)
24/06/2014 Trey Songz gaat los in video voor single Foreign
13/03/2014 Trey Songz dropt sensuele video voor single NanNa
13/08/2011 Trey Songz heeft hoofdrol in Texas Chainsaw Massacare 3D
17/02/2011 Trey Songz dropt video voor hitsingle Love Faces
08/02/2011 Trey Songz aangeklaagd voor diefstal van Bottoms Up

---