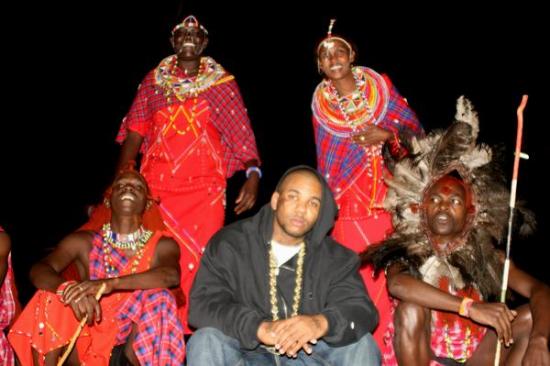 [© 2020 Reflex FM]

vorige overzicht volgende


21.11.2008
Rapper The Game is momenteel op tournee om zijn nieuwe album L.A.X te promoten en ook zijn nieuwe single "Camera Phone" waarop Ne-Yo meezingt.De beste man is momenteel in Afrika en heeft daar al verschillende optredens gegeven.
Het Afrikaanse publiek ging helemaal los toen hij optrad tijdens de Afrika Music Awards!

En The Game kon het nu hij toch in Afrika was ook niet laten om als een echte toerist de jungle in te gaan om wat van de natuur en wildlife te zien.
De rapper bezocht ook nog een traditionele stam en childe hem hard met de stamleden.
Natuurlijk moest hij ook ff met hun op de foto! Deze exclusieve pic zie je natuurlijk alleen hier op Reflex FM.nl!