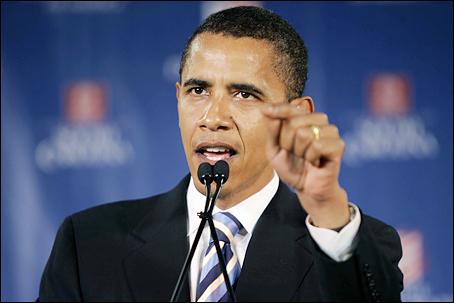 [© 2023 Reflex FM]

vorige overzicht volgende


22.09.2008
Campagnevoerder Barack Obama heeft verschillende rappers gevraagd deel te nemen aan een nieuwe soundtrack van zijn lopende campagne. De soundtrack is te koop via de website van de Democreatische presidentskandidaat. De opbrengt komt ten goede van de campagne.

Onder andere Kanye West, Stevie Wonder, Lionel Richie en John Mayer staan op de tracklist. Ook enkele door Barack zelf gekozen nummers staan op het album, waaronder 'Pride in the name of love' van John Legend en 'Promised Land' van Malik Yusef.