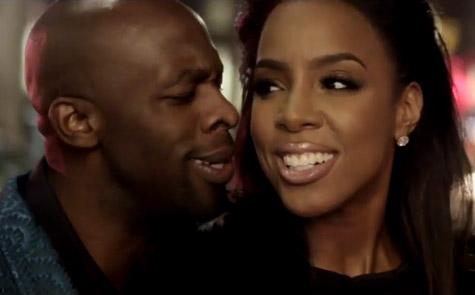 [© 2023 Reflex FM]

vorige overzicht volgende


17.02.2014
R&b zanger Joe is weer op de romantische toer in de video voor zijn nieuwe single 'Love & Sex (Part 2)', opvolger van het duet met Fantasia.

In de door Bille Woodruff geschoten clip doet Joe een aanzoek aan Kelly Rowland. In de video flirten meer vrouwen met hem, maar hij heeft slechts oog voor eentje. Voor Kelly gaat de zanger zelfs op zijn knieen!

"I've learned there's a difference between love and sex / But can I have the both of them with you?" vraagt hij aan Kelly Rowland.

Voor het antwoord op deze vraag check je de video voor Love & Sex (Part 2) afkomstig van het album Bridges dat in juli uitkomt.

Check de video hier:







---
Meer over Joe:
26/01/2018 Fat Joe dropt anti Trump single Pick It Up
13/08/2016 Fat Joe vanavond op Appelsap Flevopark Amsterdam
06/01/2014 Jay-Z regelt slim 1 miljoen dollar voor goede doel
25/12/2012 Fat Joe bekend schuld aan belastingontduiking
09/11/2012 Joe Budden scoort met She Don't Put It Down (Like You)
27/08/2012 Fat Joe dropt video Pride N Joy samen met sterrencast
06/01/2010 Joe Budden is klaar met de gestoorde Somaya Reece!

---