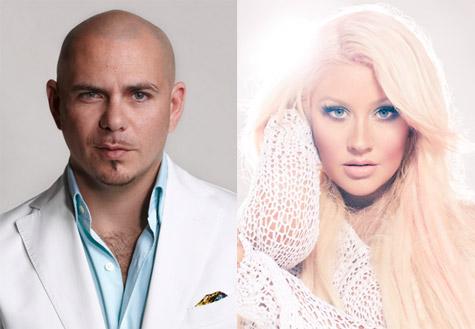 [© 2022 Reflex FM]

vorige overzicht volgende


23.10.2012
Pitbull en Christina Aguilera wagen zich samen op de dansvloer voor een collabo met de single 'Feel This Moment'.

Voor deze single afkomstig van Pitbull zijn nieuwe album 'Global Warning' werd een sample van de 80's hit 'Take On Me' van popgroep A-Ha gebruikt. "Let's stop time and enjoy this moment," rapt Mr.305, terwijl Christina zingt:'I just want to feel this moment'.

Op Pitbull zijn alweer zevende album 'Global Warming' staan collabo's met o.a Shakira, Chris Brown, Jennifer Lopez, and Enrique Iglesias.
Het ligt 19 november in de winkel.



---
Meer over Pitbull:
18/03/2017 Pitbull trots op nieuw album Climate Change
09/07/2016 Pitbull krijgt ster op Walk Of Fame Hollywood
09/04/2016 Pitbull primeurt Messin Around feat. Enrique Iglesias
04/11/2014 Pitbull dropt Celebrate afkomstig van album Globalization
26/11/2013 Pitbull dropt video Timber feat.Ke$ha
14/10/2013 Pitbull en Kesha annuleren hun tournee door tegenvallende kaartverkoop
02/08/2013 Pitbull dropt clip voor door Afrojack geproduceerde I'm Off That
23/03/2013 Pitbull gaat op Amerikaanse tournee met Kesha
22/02/2013 Lindsay Lohan heeft rechtszaak tegen Pitbull verloren
12/11/2012 Video van Pitbull Don't Stop The Party' verboden in de U.K.
21/04/2012 Reflex Sensation: Jay Sean ft. Pitbull - I'm All Yours

---