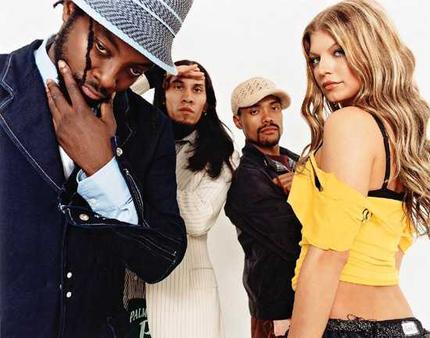 [© 2022 Reflex FM]

vorige overzicht volgende


19.06.2009
The Black Eyed Peas zijn met hun nieuwe album 'The E.N.D' nieuw binnen gekomen op Nr.1 in de Amerikaanse Billboard Top 200 album Chart! The E.N.D.is alweer hun vijfde studio album. Het is nu al hun bestverkochte album ooit in de eerste week! Het best tot nu toe verkocht hun album Monkey Business uit 2005, met 291,164 in de eerste week. Met hun nieuwe album zijn ze de 350.000 al gepasseerd!

De eerste single 'Boom Boom Pow' stond wekenlang op de eerste plaats van 'The Urban Top 100', en de Amerikaanse 'Billboard Top 100'!

Het toonaangevende muziekblad Rolling Stone noemt 'The E.N.D'. het beste album dat The Black Eyed Peas ooit hebben uitgebracht! Ook alle andere muziekbladen hebben niets anders dan lovende woorden over voor het nieuwe album van The Black Eyed Peas!

Op Muziekzender MTV ging vorige week de video voor de nieuwe single 'I Got A Feeling' in premiere. De video werd deze door MTV op high-rotation gezet. Ook Reflex FM heeft de nieuwe single inmiddels op high-rotation gezet.